The Baltimore Bead Society's monthly meetings feature a program with a visiting artist or speaker after a short business meeting. Our programs offer members an opportunity to meet and learn from well-known, leading artists in beading and jewelry fields from all over the U.S.
Other programs may be a free night of instruction on several basic topics such as beading stitches and finishing techniques, a social event such as a holiday party, or an introduction to a vendor from the area selling beads, supplies, or jewelry.
For more Program information, contact JoAnn, the Vice President.
We are very excited about our wonderful 2017 programs! Hope you can join us!
Current Programs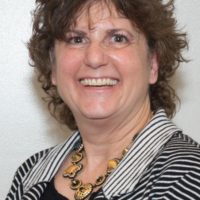 November 14, 2017, 6:30pm-9:00pm
Instructor: Paulette Baron
6:30pm- Meeting begins
7:15-9:00pm- Program begins
Seed bead award winning jewelry designer, teacher, and author Paulette Baron will join the Baltimore Bead Society for a talk about her design process. She will describe her creative process and how one design evolves to another.
Paulette will also have a trunk show of her kits and patterns.
---
December 12, 2017, 6:30pm-9:00pm
Instructor:
---
Past Programs
1/2017 Trying on a New Skill: Demo Night
2/2017 Work Smarter, Not Harder
3/2017 Focus on Focals
1/2016 Caldron Crafts to Speak at BBS on Tools! (Murf Moorefield)
3/2016 Courting Your Muse (Mari O'Dell)
4/2016 Branding for Your Jewelry Business (Heather Powers)
5/2016 Charm Exchange and Earring Challenge! (Debbie Shipley)
5/2016 New! Bead Challenge
6/2016 BBS Meeting and Anniversary Finale
9/2016 Full Metal Alchemist
10/2016 The Hanna Brothers really know how to Rock!
11/2016 Get to know your Neighbors, The Patuxent Lapidary Guild
1/2015 Bead It Forward
3/2015 Promoting Your Jewelry Business Online (Heather Powers)
4/2015 A Journey in Jewelry Design (Kathy King)
5/2015 May Make & Take
6/2015 Lampworking Demonstration (Karen Leonardo)
9/2015 Journey to the Clayground (Charlene Randolph)
10/2015 Free Form Peyote Embellishments (Johanna Stange), Origami Pendant (Shawnee Holmberg) & Bead it Forward Program (Marybeth Ganssle)
11/2015 Adventures in Fused Glass (Marge Bryant)
12/2015 Annual Baltimore Bead Society Christmas Party with Bingo
1/2014 Bead Bingo
2/2014 Bead Social, De-stash and Charm Swap
3/2014 Setting Up a Creative Workspace: Tips for a Silversmith (Blair Anderson)
4/2014 Bracelet Workshop (members only)
5/2014 Bead Collecting in Peru (Penelope Diamanti)
6/2014 How to Get Your Passion Published (Cindy Silas)
9/2014 Go to the Head of the Class: Furthering Your Skills with Classes and Workshops
10/2014 Jade: The Stone of Emperors (Eric Hoffman)
11/2014 How It Is Made (Robert Liu)
5/2013 Immaterial Revisited – Seeking Re-imagined, Repurposed, and Recycled Possibilities (Jeffery Lloyd Dever)
6/2013 Precious Powder Metallurgy for the New Millennium (Lora Hart)
9/2013 Clasps! (Robert Liu)
10/2013 Fads and Trends in Beadwork (Diane Fitzgerald)
11/2013 Asian Art Influences on Polymer Clay (Nan Roche)
1/10/12 Set Your Soul on Fire (Melody McDuffee)
2/14/12 Vintage with a Modern Twist (Beth Botak)
9/2012 Soups on! (Lori Anderson)
10/2012 Photography of Personal Adornment(Robert Liu)
11/2012 Color Theory for Beaders (Penelope Diamanti)
12/2012 Bead Bingo (members only)
1/2011 A Bead Social – bring a project to work on
2/2011 Ask the Expert-bring a question or project and get the help you need to start, finish or fix a project
3/2011 Collabortion, Keeping it in the Family (Sally Stevens and Shannon Steele)
4/2011 Demo Night; we made a beaded right angle weave bracelet
11/8/2011 Oceans of Pearls (Lisa Carp)